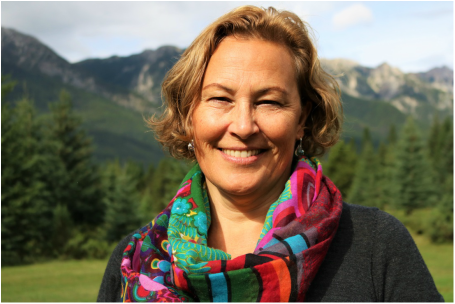 My Practice:
I have been practicing optometry in NW Calgary for over 20 years. First in Kensington, then at Dalhousie Station (1996-2010) and recently in the Market Mall Professional Centre. A recent corporate takeover of my last office was going to change the way I was able to practice, so I had to make a change.

I am very happy to be joining Focused Optometry, Northland at 315, 4820 Northland Drive NW. This is the strip mall across from the Northland Walmart, with the Starbucks, Royal Bank, Prairie Mills Bakery, Purolator and Original Joe's.

I have all your records from the Market Mall office, so there should be no interruption in service.

This is a smaller, family-type office. We have a rewards program for referrals so if you send a friend, please make sure they let us know you sent them. We have all the same great technology as my last office, so I am still able to carefully monitor the health of your eyes with all the best equipment available in optometry. I look forward to welcoming you in person at the new office!

Philosophy
I feel that optometry can do a lot more to help our patients prevent and treat eye disease. In early 2017 I will begin an advanced, two-year certification in functional medicine with the Institute for Functional Medicine (IFM). Functional Medicine is personalized medicine that looks for the root cause of disease, rather than just treating symptoms. It will help you find the nutritional and biochemical imbalances that are at the cause of your eye and health conditions like macular degeneration (AMD), dry eyes, glaucoma and cataracts. I look forward to sharing what I learn along the way with my patients and newsletter subscribers.

About
I was born in Ottawa and raised in Calgary. I attended the University of Calgary and earned my Optometry degree from the University of Waterloo with honours (Beta Sigma Kappa) in 1986. I have been practicing in Calgary most of the time since then.

I have volunteered on third-world eye care projects and currently manage the eye program at CUPS Calgary, a medical clinic offering free health care to Calgarians who struggle with poverty. I also volunteer with the Canadian Examiners in Optometry (CEO) helping with the National Board Exams for new optometrists.

I am a member of the Ocular Nutrition Society (ONS), the Institute for Functional Medicine (IFM), the Calgary Society of Optometrists (CSO), the Alberta Association of Optometrists (AAO) and the Canadian Association of Optometrists (CAO). In my free time, I enjoy cooking, yoga, hiking, travel and The Work of Byron Katie.